1. Jermaine Dupri and his crew are less than pleased with The Real Housewives of ATL… In this video… someone I am not familiar with is rambling off about how he feels about the show! NeNe>Randoms in the studio with Jermaine Dupri…
2. So what do y'all think about this idea I have a for another reality show… that brings together 6-7 top moms in the industry… I want Tina Knowles, Frankie, Toya's Mom, Sonja Norwood, Usher's Mom and Alicia Key's mom all in the same house for a week! No? Say that wouldn't crack! If nothing else, I want Keisha's mom to talk some sense into Toya's mom! I want Tina to try and dress Sonja in some of them horrible fashions so that Sonja can get her together! Then I want a drag out fight with Tina and somebody else! Never mind.. that would be foolish!
3. Who knows whether this is real or not but you DO have to be careful of what you post on Facebook! I delete all of the items on my wall after about 2 hours. I refer to this practice as "Hillary'ing" my wall! This girl hadn't known about this little trick…
4. I like Vibe Magazine a lot… While I wasn't waisting my money on it, I did stop by the bookstore to read the 20 Questions! The good news is that Vibe is re-launching digitally! They also plan to have a quarterly version. This launch is supposed to happen in the next few weeks. Some people there will still have their jobs! The bad news  is that this is all bad news because I liked Vibe… huh? Yeah, I don't get what I said either. Check out the LINK here!
5. Whats your thought on Brandy and Ray J being on Dancing with the Stars? Maybe Ray J. but this might not be a good look for Queen Brandy! Then again, it's not my career! I would technically get to see her often! YOu know we are in a relationship, right?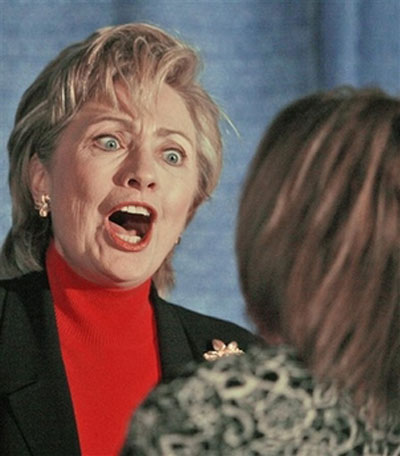 6. Ummmm… Leave Hillary alone! She is the secretary of state! Why should she have to live in the shadows of Bill Clinton!? I dont have a  problem with her flashing! For one.. she didn't flash on me and for two.. I wouldn't ask sucha  question!
7.  Jennifer Hudson and fiance David Otunga  welcomed David Daniel Otunga Jr. Monday afternoon. Her publicist confirms to Usmagazine.com. The couple didn't want to know the gender of the baby until it was born!
8. R. Kelly has a new album due in September.. Get ALL of the information HERE!
9. Get into Michelle Williams y'all! She interview and talked about stuff! Watch! I LOVE her! Subscribe to her YouTube channel HERE!
10. Finally.. I thought I would share my FAVORITE songs thsi week for those of you who are NOT in the "know" on the music scene!
1. Right Time, Right Place – Kurt Carr
2. Worst Case Scenario- Joe
3. Fistful of Tears - Maxwell LINK
4. Million Dollar Bill - Whitney Houston LINK
5. Souled Out - Hezekiah Walker LINK
6. Bridge To Love - Ginuwine Feat. Brandy LINK
7. Superfriend - Mary Mary Feat. David Banner LINK
8. I Look to You - Whitney Houston LINK
9. Bad Habit - Maxwell LINK
10. Gonna Find My Love - KurBrandy Feat. B-Rocka LINK