People have been complaining about their being no Black people nominated for Oscars this year. I took it upon myself to do a little research. If the Academy is the authority on all things Film… plus a few more facts. (as of 2010)
1. The Best Black actresses (in leading roles) of all time are Dorothy Dandrige, Diana Ross, Cicely Tyson, Diahann Carroll, Whoopi Goldberg, Angela Bassett, Halle Berry and Gabourey Sidibe. These women were all nominated for the top actress trophy. Only Halle won. Don't get me started on the film that got Halle the trophy.
2. For the fellas… Sidney Poitier, James Earl Jones, Paul Winfield, Dexter Gordon, Morgan Freeman, Denzel Washington, Lawrence Fishburne, Will Smith, Jamie Foxx, Don Cheadle, Terrence Howard, and Forest Whitaker are the best male actors of all times in leading roles. Of them, Sidney, Denzel, Jamie and Forest are Oscar winners.
3. No Black person has ever won for costume design although 3 Black designers have been nominated twice. Joe I. Tompkins (Cross Creek, Harlem Nights), Ruth E. Carter (Malcolm X, Amistad) and Sharen Davis (Ray, Dream Girls)
4. Only 3 Black documentaries have been nominated for "Best Documentary Feature." They are Adam Clayton Powell, 4 Little Girls and Tupac:Resurrection.
5. Only Prince and Herbie Hancock have been nominated for "Best Original Score" and won. Six others have been nominated but none since 1987.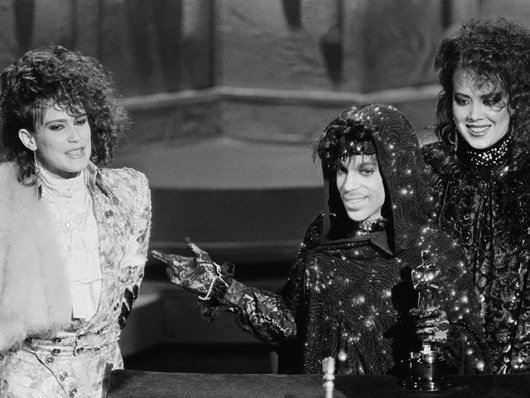 6. For "Best Original Song," African-Americans have been nominated 18 times and won 5 times. Winners were Isaac Hayes, Irene Cara, Stevie Wonder, Lionel Richie and Three Six Mafia.
7. Willie D. Burton has been nominated for "Best Sound Mixing" 7 times and won twice. Only one other Black mixer was nominated. Russell Williams was nominated in 1989 and 1990 and won in both years for Dances with Wolves and Glory.